Have Questions? Contact Us!
Find out the answers to your questions by contacting us. We look forward to hearing from you!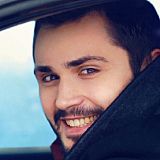 Posted By Jackie K.
---
A camp stove powered by propane can be among the most useful gear that you can bring along on a camping trip. These versatile cooking appliances are great for boiling water or preparing full-course gourmet meals at camp base or on the trail. Before choosing any of the many available portable camp stoves, though, review the following list of top five features to look for in a new stove:

1. Wind Barriers

Many portable gas stove models come with built-in wind barriers, but if yours does not, you should definitely consider making or buying one. Bigger stoves like two and three-burner models often have lids that fold up into a wind screen for the back. It is best when these models also have foldable sides that can also become wind screens.

2. Piezo Ignition

Piezo ignition is essentially a push-button ignition mechanism that ignites your stove in a single easy step. It is also occasionally referred to as "matchless," as there is no need to use match to fire up the stove. It is much easier to start propane camp stoves that have push-button ignition, even on windy days, as you waste less time trying to get the stove up and running. This allows you more time to actually cook food.

3. Pressure Regulation

Unfortunately, all of today's models do not have built-in pressure regulation systems. If you want a camp stove that will consistently perform well at higher altitudes, in windy weather, and on propane fuel tanks that are getting low, this feature is a "must-have." Propane camping stoves that regulate the fuel pressure keep your flame more steadfast and consistent, which makes for much easier cooking.

4. Sensitive Controls

Sensitive controls are another feature to look for in your new portable gas stove. All of the better propane-powered stoves, whether they be 3-burner models or backpacking models, have extremely sensitive flame controls that allow you to simmer or boil, based on your needs at any given time. Low-quality stoves have just one cooking temperature: high. This will really limit what you are able to actually cook on the stove, so it is best to invest in a model with more sensitive controls.

5. Portability

Mobility (i.e.; portability) is, of course, one of the main features to look for in any propane camp stove. This may seem to be common sense, but some stoves are not as portable as others. The ideal backpacking stove will pack up into a cooling pot that protects its more fragile components against wear and tear. Most good two- and three-burner propane camp stoves have closing lids that lock into place, which effectively makes them far easier to transport.

Many of today's propane camping stoves come with one or more of the above-mentioned five features. However, not all propane camp stoves have all of them. Do your homework by looking at customer reviews of various stoves to find the ideal model for you that has most or all of the above features. Adequate advance research ensures that you will make the best possible investment in a stove that will give you more for your money in the long run with good performance.