---
A strikingly different coffeemaker from Kitchenaid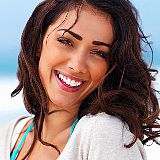 Posted By Tina P.
---
http://cnet.co/1CWWk7P Kitchenaid's Siphon Coffee Brewer is one of the rare machines that brews with the power of steam pressure.
---
Join Our Community!
Like what you see? Get a FREE account and start posting, sharing, and discovering more!
Have Questions? Contact Us!
Find out the answers to your questions by contacting us. We look forward to hearing from you!